Thu, Feb 16 2023, 5 - 7pm
Tribute to the Argentin writer Daniel Moyano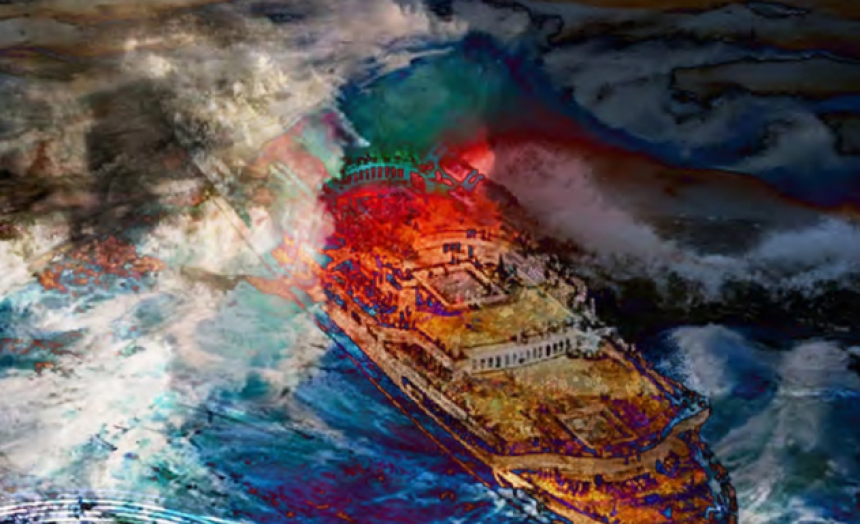 Organized by the Legados Institute and the Argentine Consulate in Montreal, with the aim of paying homage to and disseminating the work of Daniel Moyano.

Legados created a poetic-audivisual tribute to the writer and musician Daniel Moyano (Argentina, 1930 - Spain, 1992) together with Argentine and Latin-Canadian writers and artists. We are proud to contribute to the circulation of this valuable work, which allows us to reflect on very relevant issues for our community today, such as migration, exile, identity, memory, personal and social history, among others.

During the 1960s, Moyano's writings were fervently received by renowned authors such as Augusto Roa Bastos and Juan Gelman and received important support such as the Guggenheim Fellowship. Later, the dark years of Argentina's military dictatorship plunged the author's production into obscurity, but he continued to write and publish his work in Spain, where he lived until his death.
EXHIBITION
We invite you to travel in this little boat and visit the exhibition curated by the artist Eve Méthot and the special participation of Flavia Hevia. There will be educational and recreational activities, with animated pictures in augmented reality that illustrate the author's journey and his migratory path. Books, photographs and an animated video will also be available to the public.
We look forward to seeing you there!
From 16 february to March 24
Vernissage: Thursday, february 16 from 5pm to 7pm
Suitable for all audiences
Guided tours: Thursday to Sunday from 1pm to 4pm.
AN EVENING OF CELEBRATION
On March 24, closing day of the exhibition, there will be a roundtable with special guests, a string quartet and some surprises... We will be happy to have you come and toast with us!
Guests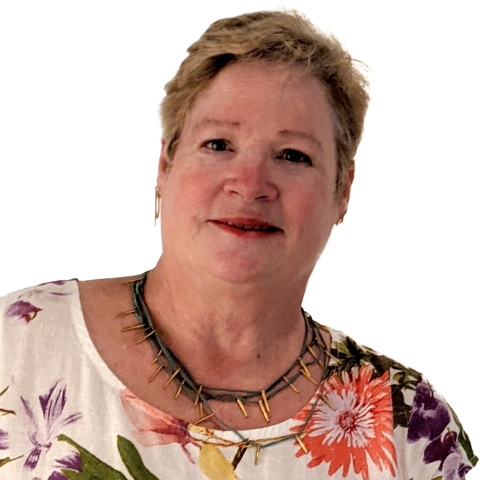 Eve Méthot is a professional digital artist. Her pictorial works are accompanied by animation and video clips in augmented reality. The paintings come to life on a tablet or cell phone thanks to a free application called Artivive, which can be downloaded from AppleStore or GooglePlay. His works are exhibited in Quebec and in Europe (Prague, Vienna, Rome, Venice, Berlin). 
Approach:
Eve Méthot develops her themes through the observation of events affecting our societies. Her work includes paintings on the situation of Afghan women. In March 2022, Eve Méthot participated in a fundraiser for Ukraine with the Berlin Modular Society in support of Freedom Boxes, a Prague-based organization that arranges the transportation of refugees from Poland to the Czech Republic. His augmented reality work, Stand with Ukraine, depicts an eye embedded in the Lyra nebula that watches, feels, analyzes and then reacts to current events shaking the world. Stand with Ukraine was presented at the Artbox Expo at the Venice Biennale in May 2022. It was also selected by Cutulre Montérégie to be exhibited at its Longueuil office from August 10, 2022 to August 9, 2023.
Daniel Moyano's writings remain so relevant that they have inspired her to create eight augmented reality paintings. The 1976 coup d'état in Argentina, the writer's forced exile, his search for identity, his quest for truth and freedom served as inspiration for the creation of Ève Méthot's works.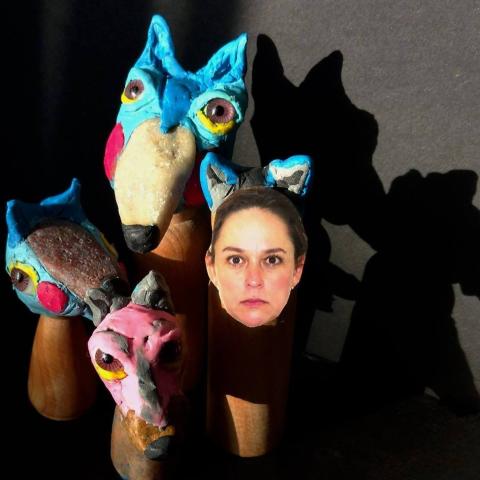 Flavia Hevia is a visual artist, puppeteer, set and lighting designer for theater and, more recently, creator of stop-motion animation.
Originally from Mexico, Flavia is a graduate of the Master of Puppetry in Contemporary Theatre program at UQAM (Université du Québec à Montréal) and the Lighting Specialization program at the National Theatre School of Canada NTS. Flavia has designed sets and lights for projects in Mexico, Germany and Canada. A sample of this is the set and lighting design for LEO, a circus-inspired physical theater show that has been performed over 900 times in more than 35 countries; the set design of Traces -an original work by the 7 Fingers of the Hand-, lighting design for the opera Tosca performed at the Palacio de Bellas Artes in Mexico City and the lighting design of myLIFE, a multidisciplinary show which was performed uninterruptedly for more than a year at the Chamaleon Theater in Berlin.
In 2019, Flavia was awarded the UK-Quebec Cultural Cooperation Image by Image and Performing Residencies in which she presented her work at Rough Mix in Edinburgh and the Casteliers Festival in Montreal; with her project Nos Contes: Exploring the memory of immigrant women, she received a Canada Council for the Arts Directing Fellowship and the MAI Alliance Artist Support Program (Montreal, arts Interculturels). She also received a grant from the Canada Council for the Arts to participate in a workshop on mechanical objects with puppets in Prague.